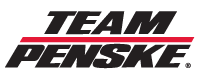 Team Penske NASCAR Xfinity Race Report - Texas
November 3, 2018
Track: Texas Motor Speedway
Race: O'Reilly Auto Parts 300
Date: November 3, 2018
No. 22 Discount Tire Ford Mustang – Austin Cindric
Start: 8th
Stage 1: 11th
Stage 2: 14th
Finish: 3rd
Status: Running
Laps Completed: 200/200
Laps Led: 0
Driver Point Standings (behind first): 8th (-69)
Owner Point Standings (behind first): 4th (-53)
Notes:
Austin Cindric and the No. 22 Discount Tire team overcame a weekend of adversity to record a solid third-place finish Saturday afternoon at Texas Motor Speedway.
Cindric was involved in an accident during practice Friday afternoon, forcing the rookie driver to a backup car. He recovered from the setback to qualify eighth for the 300-mile event, the second race of the Round of Eight in the NASCAR Xfinity Series (NXS) Playoffs but was forced to start from the rear of the 39-car starting field.
On the first lap of the race, race leader Christopher Bell spun, triggering an incident that involved nine cars. Cindric received slight damage to the front fender, prompting a tire rub. Crew chief Brian Wilson called Cindric down pit road to repair the No. 22 Ford Mustang. He restarted 39th when the race went green on lap 4.
Cindric raced his way up to the 11th position when Stage 1 concluded on lap 45. Wilson called his driver to pit road during the stage caution for four tires, fuel, and adjustments. Speedy work on pit lane by the Discount Tire crew moved Cindric up to sixth position when the race restarted on lap 51.
Although the following restart wasn't kind to Cindric (he was shuffled back to 12th-place), he soon began running the fastest laps on track and climbed up to seventh in just a handful of laps. By lap 72 the NXS Playoff contender reported that his Mustang was becoming tight over the run plus reported smoke in the cockpit.
Cindric was running ninth at the time of the fifth caution on lap 82. Not taking any chances, Wilson called his driver to the pit lane, where the team discovered the source of the smoke: the right-front fender was rubbing the tire. The crew quickly repaired the cosmetic damage with Cindric restarting 21st on lap 85 and finished 14th when Stage 2 concluded on lap 92.
The driver of the Discount Tire Ford Mustang pitted during the stage caution for more damage repair and once again Cindric restarted from deep in the field, this time from 22nd position on lap 96.
Cindric steadily worked his way through traffic during Stage 3. He steered clear of seven cautions on the final segment of the race including a close call racing with Bell on lap 134. As the race drew to a close, the young driver was running fifth at the time of the 13th and final caution on lap 194 of the 200-lap race, setting up a two-lap dash to the finish. He picked off two positions on the final restart to claim a third-place finish. He is eighth in the NXS Playoffs standings, 49 points below the cutoff with one race remaining. The No. 22 team sits fourth in the owner standings, 53 points behind the leader (No. 42 from Chip Ganassi Racing).

Quote: "After everything that happened today third-place is a great finish. I honestly thought our Discount Tire Ford Mustang was capable of winning the race and I think it showed in the last stint. That is a testament to the work those guys did over the wall putting braces in the car and getting the bear bond in the right spots. These guys at Team Penske are the best in the business. To be able to unload a backup car and have a top-three finish is unheard of. I am ready to go to Phoenix and go put on a show and have a little fun."

Back to previous page.

Copyright ©2008-2016 Penske Racing. All rights reserved