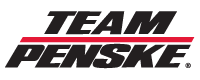 MoneyLion, Team Penske Roar into 2019 Partnership
November 8, 2018
(NEW YORK, NY, November 8, 2018) -- MoneyLion, America's most powerful financial membership, today announces an enhanced multi-year partnership with Team Penske, beginning with the 2019 NASCAR season. In celebration, MoneyLion and Team Penske are making the NASCAR experience more accessible and more rewarding than ever before by providing fans everywhere with more affordable access to the sport. MoneyLion has committed to providing racing fans across the country with 5% cashback on tickets to the track, 5% cashback on NASCAR.com purchases and 5% cashback on all at-track purchases.
MoneyLion and Team Penske initially announced their partnership in September 2018, with MoneyLion bringing the most advanced and innovative online and mobile financial tools to NASCAR fans. MoneyLion served as the primary sponsor of Team Penske's NASCAR XFINITY Series No. 22 Ford Mustang, piloted by Austin Cindric, at Las Vegas, Richmond and Charlotte, and will once again appear on the car at Homestead in the season finale.
In 2019, MoneyLion will go even bigger, serving as the primary sponsor for:
The No. 22 Monster Energy NASCAR Cup Series Ford Mustang, driven by Joey Logano, at the spring Talladega race (4/28) and Watkins Glen race (8/4)
The No. 12 Monster Energy NASCAR Cup Series Ford Mustang, driven by Ryan Blaney at the spring Phoenix race (3/10)
The No. 22 NASCAR XFINITY Series Ford Mustang, driven by Austin Cindric, for 18 races, beginning with Daytona (2/16) all the way through the season-finale race at Homestead-Miami Speedway (11/16)
Beyond an on-track presence in 2019, MoneyLion is demonstrating its commitment to motorsports by connecting with NASCAR fans in exciting ways, offering unique and rewarding benefits:
MoneyLion members can take advantage of zero-fee checking, zero-fee investment accounts and 0% APR cash advances. To reward race fans, MoneyLion will be giving away over 1,500 NASCAR tickets to its valued members in 2019.
MoneyLion prides itself on rewarding its members in ways traditional banks never would. To celebrate its new partnership with Team Penske and reward NASCAR fans in 2019, MoneyLion will be giving its members 5% cashback on NASCAR tickets, at-track purchases and on all purchases on NASCAR.com. The 5% cashback will be deposited directly into their MoneyLion investment account.
In 2017, American families paid over $15 billion in unnecessary bank fees. MoneyLion offers a zero-fee checking account that eliminates maintenance fees, overdraft fees, NSF fees and ATM fees at over 55,000 ATMs in race cities and nationwide.
MoneyLion's partnership with Team Penske goes beyond the track: MoneyLion's new employee financial wellness program, MoneyLion Bonus, is designed to help thousands of Penske Corporation employees save money and manage their finances. The program can help employees save an average of $887 a year by eliminating bank fees, and it reduces the cost of borrowing, provides financial matching contributions of up to $50, and provides rewards redeemable for gift cards at major retailers, all while working to improve employees' individual credit scores. Through this first-of-its-kind partnership, Team Penske and MoneyLion share a similar goal of inspiring other businesses and corporations across the country to invest in their employees' financial well-being.

"Team Penske has shown uncompromising support of our efforts thus far, and we only aim to reciprocate that to Team Penske and NASCAR fans everywhere," said Dee Choubey, CEO and co-founder of MoneyLion. "We're thrilled to show our commitment to the sport and its fans in new and exciting ways that fans can truly experience. We're so proud to support Team Penske's team's efforts, and look forward to growing our support of the broader team next season with Austin, Joey, Ryan and their crews."

With 20 career Cup Series wins and 30 career XFINITY Series victories, Logano is currently one of NASCAR's brightest stars. At only 28 years old, the Connecticut driver is already locked in to this year's Championship 4 at Homestead and will race for the Cup Series Championship for the third time in the last five years. Blaney, a third-generation driver, has driven for Team Penske since 2012 and earned his first Cup Series victory win the team earlier this year at the ROVAL in Charlotte. Along with two career Cup Series victories, Blaney has amassed seven-career XFINITY Series wins.

Team Penske's No. 22 XFINITY Series team has won the Owners' Championship in four of the last five seasons and is currently still in the hunt for the title in 2018. The team has earned six victories and six poles this season with Logano, Brad Keselowski, Blaney and Cindric.

"MoneyLion joined our team in September and we have already seen substantial benefits from our partnership. We are excited about this next evolution of Team Penske's relationship with MoneyLion for 2019 and beyond," said Roger Penske. "We have seen how MoneyLion is committed to improving the lives of its members through its financial services and we also appreciate the company's commitment to help grow our team, and their brand as well, through our NASCAR program."

MoneyLion is disrupting the traditional banking model by creating new tools for Americans to manage their finances, including its newest offering, the Financial Heartbeat. The Financial Heartbeat gives millions of Americans an unparalleled look at their overall financial picture and a suite of tools leading to positive, sustainable financial habits. Watch for more MoneyLion Racing action in 2019, and follow the excitement via MoneyLion Racing on Instagram, Facebook, Twitter and YouTube. To learn more about MoneyLion, please visit: www.moneylion.com

About MoneyLion
MoneyLion is America's most powerful and rewarding financial membership, empowering people to take control of their finances to achieve their dreams. Since its launch in 2013, MoneyLion has amassed more than 3 million members and has earned its customers trust with new banking and investments capabilities that offer a one-of-a-kind rewards program, no-fee checking account, overdraft protection, and loans funded in 15 seconds. From a single app, users can get a 360-degree snapshot of their financial lives while having access to personalized tips and tools to improve their credit and achieve everyday savings. With the notion that good habits are formed over time, MoneyLion rewards users for each decision that moves them closer towards their financial goals. The success of MoneyLion relies on finding ways to make the members' money work as hard as they do. MoneyLion is headquartered in New York City, with offices in San Francisco, Salt Lake City and Kuala Lumpur, Malaysia. For more information, visit www.moneylion.com or download the app here.

Disclosure
MoneyLion's affiliate, ML Wealth LLC, is a Registered Investment Advisor with the SEC. MoneyLion Plus members' investments are protected by the SIPC (Securities Investor Protection Corporation) for up to $500,000. Brokerage services provided to clients of ML Wealth by Drive Wealth LLC, a member of FINRA/SIPC. Other services provided by our affiliates including ML Plus, LLC. This communication and all data are for informational purposes only and do not constitute a recommendation to buy or sell securities. Past performance is no guarantee of future results. Keep in mind investing involves risk. The value of your investment will fluctuate over time and you may gain or lose money. Nothing in this communication should be construed as an offer, recommendation, or solicitation to buy or sell any securities or services.

Back to previous page.

Copyright ©2008-2016 Penske Racing. All rights reserved