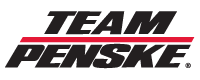 Team Penske NASCAR Xfinity Series Race Report - Iowa
July 27, 2019
Track: Iowa Speedway
Race: U.S. Cellular 250
Date: July 27, 2019

No. 22 MoneyLion Ford Mustang – Austin Cindric
Start: 8th
Stage 1: 36th
Stage 2: 37th
Finish: 37th
Status: Running
Laps Completed: 43/250
Laps Led: 0
Driver Point Standings (behind first): 5th (-207 leader)

Notes:
The race for Austin Cindric and the No. 22 MoneyLion Ford Mustang team at Iowa Speedway was cut short on lap 43 after hard racing resulted in a race-ending accident for the No. 22 MoneyLion Ford. With the 37th-place finish in the U.S. Cellular 250 Saturday at Iowa Speedway, Cindric remains fifth in the NASCAR Xfinity Series driver point standings, 207 points behind leader Tyler Reddick and 54 points behind fourth-place Justin Allgaier.
Cindric earned the eighth-place starting position during qualifying for the 250-lap race on Saturday afternoon. His qualifying effort was the 14th top-10 starting position of the 2019 season.
When the race started, the Mooresville, N.C. native was battling for the seventh position on the second lap after lightly brushing the wall. Cindric held position inside the top-10, reporting to crew chief Brian Wilson the balance of the No. 22 MoneyLion Mustang was tight and that he needed to be just a tick freer to complete passes.
As the 60-lap first stage progressed, Cindric held his own in the eighth-position, racing hard with the No. 9 of Noah Gragson. On lap 43, while battling for position, Cindric came up the track on the front straight, resulting in the No. 9 getting into the back of the No. 22 MoneyLion Ford. Cindric made contact with the wall and wasn't able to continue the 250-lap race, forcing the team to retire early for just the second time this season.

Quote: "From what I understand I probably just cut off the No. 9 on the front-straightaway. I was clear a couple of times and I just took it. Obviously, there wasn't enough room for that clear. I hate it. It's really frustrating to end the day like this. Sorry to the No. 9 team and Noah and if it effects his day. Not the way we wanted Stage -1 to go or the kind of points day we wanted for the MoneyLion team, but we will move on."

Back to previous page.

Copyright ©2008-2016 Penske Racing. All rights reserved