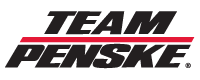 Team Penske NASCAR Xfinity Race Report - Indiana
September 7, 2019
Track: Indianapolis Motor Speedway
Race: Indiana 250
Date: September 7, 2019

No. 22 Menards/Richmond Ford Mustang – Austin Cindric
Start: 6th
Stage 1: 2nd
Stage 2: 27th
Finish: 27th
Status: Engine
Laps Completed: 98/100
Laps Led: 0
Driver Point Standings (behind first): 5th (-201)

Notes:
Austin Cindric and the No. 22 Menards/Richmond team suffered a rare mechanical failure two laps shy of the checkered flag Saturday afternoon at Indianapolis Motor Speedway, leaving the young driver with a 27th-place finish in the Indiana 250. Cindric remains fifth in the NASCAR Xfinity Series driver point standings, 63 points behind fourth-place Justin Allgaier and 201 behind leader Tyler Reddick.
The driver of the Menards/Richmond Mustang started his day by qualifying sixth for the 100-lap, 250-mile event. Cindric maintained the position until the first caution on lap 16. He stayed on the track during the yellow and restarted fifth when the race went green on lap 19. The caution fell again on lap 23 and once more, the No. 22 Ford Mustang remained on track in order to race for the stage win. Cindric restarted second on lap 26, four laps from the finish of the first 30-lap stage. He greatly benefited from the dash to the finish of the first segment, scoring a second-place finish in Stage 1 behind Brandon Jones. Crew chief Brian Wilson pitted Cindric during the stage caution for four tires. A mix of pit strategies among the leaders shuffled Cindric back to 21st position when the race went green on lap 35.
During Stage 2, Cindric sliced his way through traffic and worked his way up to the fifth position as the segment drew to a close. Playing a different pit strategy, Wilson called the driver of the Menards/Richmond Mustang to pit road with three laps remaining in the second stage. Cindric returned to the track and was credited with a 27th-place finish at the end of the second stage on lap 60. Cindric would take the wave-around and restart at the tail end of the field on lap 65.
Once again, he wasted no time storming through the field. By lap 70, the No. 22 Mustang was running the fastest laps on the track and was up to seventh position. The caution was displayed for the sixth time on lap 80 and Cindric lined up seventh for the restart on lap 84, 16 laps from the finish.
While battling for position on lap 88, Cindric and Jones made contact, damaging the right-front of the No. 22 Menards/Richmond Ford. He restarted sixth when the race went green with just eight laps remaining and was up to the fourth at the time of the final caution on lap 94, which also forced a seven-minute red flag delay. On the restart, the No. 22 Ford experienced a mechanical failure, forcing Cindric to the garage and wiping away his chances for a good finish.

Quote:
"It's a shame to walk away from Indianapolis Motor Speedway without a finish to show for the strong day we had. The No. 22 Menards/Richmond team really gave me what I needed to contend for the win today, and we were in the right spot when it counted. It's unfortunate that a mechanical failure led to our retirement late in the going and we couldn't fight for the win. I want to thank Menards for their continued support of our NXS program. This is their last race with us this season as a primary sponsor and we certainly wanted to bring home a better finish for them."

Back to previous page.

Copyright ©2008-2016 Penske Racing. All rights reserved