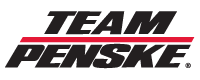 Team Penske NASCAR Xfinity Race Report - ROVAL
September 28, 2019
Track: Charlotte Motor Speedway Road Course
Race: Drive for the Cure 250
Date: September 28, 2019
No. 22 MoneyLion Ford Mustang – Austin Cindric
Start: 3rd
Stage 1: 2nd
Stage 2: 9th
Finish: 3rd
Status: Running
Laps Completed: 67/67
Laps Led: 1
Driver Point Standings (behind first): 4th (-31)
Notes:
Austin Cindric and the No. 22 MoneyLion team scored a solid third-place finish in the Drive for the Cure 250 Saturday afternoon at the Charlotte Motor Speedway Road Course. Cindric claimed his second top-five in two starts on track nicknamed the ROVAL and racked up his 12th top-five finish of the season. He remains fourth in NASCAR Xfinity Series point standings, two points behind third-place Tyler Reddick and 31 points behind leader Christopher Bell.
The driver of the MoneyLion Mustang started his day by grabbing third-place during qualifying for the 67-lap event. Cindric maintained his position on the first lap and moved up to second when the first caution was displayed on lap 4. During the yellow, Cindric communicated to his team that the MoneyLion Ford had good lateral grip. The race restarted on lap 5 and remained green until Stage 1 ended on lap 20 with Cindric in firm control of the runner-up position, collecting nine valuable points.
Crew chief Brian Wilson made the call to pit for four tires and fuel during the stage caution. The MoneyLion crew did a solid job on the pit stop, beating the leader of Chase Briscoe off pit road. With numerous cars on different pit strategies, Cindric restarted seventh when the race went green on lap 24.
In just one lap under green, the 21-year-old was back inside the top-five, moving into fourth-place. He maintained position until Wilson called the MoneyLion Ford to pit road on lap 37, just three laps from the conclusion of the second stage. He was credited with a ninth-place finish when Stage 2 ended on lap 40 and racked up two more valuable stage points.
The No. 22 MoneyLion Mustang didn't pit during the stage caution. Cindric restarted second when the race went green on lap 43. He slipped back to fourth on lap 55 but quickly rebounded and was up to second position when the sixth caution slowed the pace on lap 59. The seventh and final caution slowed the pace on lap 63, just four laps from the finish and during the caution the No. 22 Ford Mustang suffered a broken shock mount. Cindric restarted second when the race went green one lap later and did a solid job over the final three green flag laps to score a third-place finish.
Quote:
"I wish I had a chance to fight the 10 (race winner AJ Allmendinger) there at the end, but under caution I felt a shock mount break. The right-rear shock was clean off the race car before I even restarted the race, so I'm glad I didn't wreck and I'm glad to finish third. I guess all of that is positive, but at the same time I felt like we had a good shot, especially if the thing would have gone green and try to pressure him into a mistake or getting a good lunge. It was a great points day and a great day for the MoneyLion Ford Mustang. We've got to keep it going this way."

Back to previous page.

Copyright ©2008-2016 Penske Racing. All rights reserved