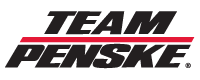 Team Penske NASCAR Xfinity Race Report - Kansas
October 19, 2019
Track: Kansas Speedway
Race: Kansas Lottery 300
Date: October 19, 2019

No. 22 MoneyLion Ford Mustang – Austin Cindric
Start: 3rd
Stage 1: 24th
Stage 2: 33rd
Finish: 25th
Status: Running
Laps Completed: 194/200
Laps Led: 0
Driver Point Standings (behind first): 8th (-77)

Notes:
Austin Cindric and the No. 22 MoneyLion team finished 25th on Saturday afternoon in The Kansas Lottery 300 at Kansas Speedway. With the finish, the No. 22 MoneyLion team drop to eighth in the point standings, 77 points behind leader Christopher Bell with two races remaining in the Round of Eight.
The driver of the MoneyLion Ford Mustang started his day by grabbing third place during qualifying for the 200-lap race. Cindric quickly made his way to the second position by the first caution on lap four.
On a hectic restart during stage 1, Cindric made contact with the outside wall causing him to slip to the seventh position. On lap 34, Cindric reported a possible loose wheel and brought his MoneyLion Mustang to the attention of his crew under green on lap 36. Cindric rejoined the field 26th, one lap down to the leaders. By the end of the stage on lap 45, the Mooresville, N.C.-native was credited with 24th-place.
Crew Chief Brian Wilson made the call to take the wave-around and Cindric would restart 19th. By lap 56, the 21-year-old was running inside the top-15. While racing for the 11th position on lap 68, Cindric and the No. 18 of Harrison Burton made contact, causing right front damage to the No. 22 Mustang. Cindric would pit under caution for four fresh tires, fuel and right front repairs, but that was not the end of the misfortunes for the No. 22 MoneyLion Mustang.
Shortly after the restart Cindric would suffer a cut right front tire and was forced to pit yet again under green. He would return to the track in the 24th position, one lap down. Six-laps later, the No. 22 MoneyLion Ford would suffer a cut right rear tire, forcing Cindric to pit once more under green on lap 86. By the end of the second stage on lap 90, Cindric was scored and credited with 33rd place, six-laps down to the race leaders.
Over the course of the dramatic and caution-filled final stage, Cindric and the No. 22 MoneyLion team progressively made up positions. By the end of the 200-lap, 300-mile event Cindric was scored in the 25th position, six laps down. The NASCAR Xfinity Series head into an off weekend, before entering the second race in the Round of Eight at Texas Motor Speedway on Saturday, November 2.

Quote:
"We had a loose wheel to start and that definitely didn't help things. I probably didn't help compounding issues trying to get back in the stage points. You are trying to race to get laps on other cars to finish 25th. We still have a lot to fight for and I still think we are a championship caliber team and still bringing great race cars to the racetrack. I have had a bigger hole than 30 points so I will take that and run with it. I am proud of our efforts. Before today our worst finish in the playoffs was third and our worst qualifying position is third. There is a lot to be said about our team. It is just a matter of going out now and trying to maximize."

Back to previous page.

Copyright ©2008-2016 Penske Racing. All rights reserved