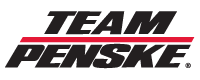 Xfinity Race Report - Las Vegas
February 24, 2020
Track: Las Vegas Motor Speedway
Race: Boyd Gaming 300
Date: February 23, 2020

No. 22 MoneyLion Ford Mustang – Austin Cindric
Start: 6th
Stage 1: 3rd
Stage 2: 2nd
Finish: 2nd
Status: Running
Laps Completed: 200/200
Laps Led: 39
Driver Point Standings (behind first): 6th (-17)
Notes:
Austin Cindric and the MoneyLion racing team finished the rain-delayed Boyd Gaming 300 at Las Vegas Motor Speedway in the second position after leading 39 laps and showing impressive speed throughout the 300-mile race.
A steady morning rain canceled qualifying that forced NASCAR to set the starting lineup per the rule book, giving Cindric the sixth place starting position. The rain continued throughout the early afternoon, delaying the scheduled start of the 200-lap race.
Once the race started, Cindric settled into the fifth position before the first caution was displayed on lap 19. He reported his Ford became tight over the run and crew chief Brian Wilson called Cindric to pit during the caution for four tires, fuel and minor adjustments. The Mooresville, N.C. native would restart in the fourth position and race his way to the third position when Stage 1 concluded on lap 45.
Cindric was lined up in the second position for the start of Stage 2 before the skies opened once more and the race was red flagged on lap 50. With persistent rain, NASCAR was forced to postpone the completion of the Boyd Gaming 300 until Sunday afternoon.
Once the race resumed, Cindric fell to the third until the fourth caution was displayed on lap 72. As the sun began to set, Cindric conveyed to Wilson his MoneyLion Ford became too tight with the cooler track temperatures. Cindric would run the rest of the second stage in the runner-up position, capturing nine stage points on lap 90.
The 21-year-old restarted the final stage from the fourth position with 105 laps remaining. Cindric powered his way to the second position and over the course of the long run chipped away at the race lead. Cindric was eventually able to capture the top spot. Wilson called the MoneyLion Ford Mustang to pit road for a scheduled green flag stop and soon Cindric cycled back to the lead on lap 148.
The race was slowed once more on lap 163 and Wilson called Cindric to pit, bringing the rest of the field down with him. The race went green with 32 laps remaining and Cindric scored in second. On the restart, he gave it his all, battling Chase Briscoe for the race lead but slipped back to the second position where Cindric would remain at the conclusion of the race.
With the second-place finish, Cindric and the MoneyLion team move from 11th to sixth in driver points, 17 markers behind leader Briscoe.

Quote: "It was definitely a track position sensitive race after the sun went down. We knew it was going to tighten up and tried to adjust for it on the final stop and didn't get quite enough, and then obviously lost a little track position. I tried to hang it wide-open on Chase's (Briscoe) door, but track position is important and then just fell off too tight following him there. It was pretty bottom dominant, and the track didn't take any rubber today even in the Cup race. That was different than what I expected, but overall a great day for our MoneyLion Ford Mustang and we'll try again next week at Fontana."

Back to previous page.

Copyright ©2008-2016 Penske Racing. All rights reserved