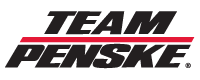 NASCAR Xfinity Series Race Report - Kentucky
July 11, 2020
Track: Kentucky Speedway: Race 2
Race: Alsco 300
Date: July 10, 2020
No. 22 Snap-on Ford Mustang – Austin Cindric
Start: 15th
Stage 1: 3rd
Stage 2: 1st (5th stage win of 2020)
Finish: 1st (4th NXS career win)
Status: Running
Laps Completed: 200/200
Laps Led: 130
Point Standings (behind first): 3rd (-33)
Notes:
Austin Cindric dominated the Alsco 300 leading 130 laps at Kentucky Speedway to capture his second consecutive NASCAR Xfinity Series (NXS) victory of the 2020 season Friday night and his fourth career NXS victory. The driver of the No. 22 Snap-on Ford Mustang sits third in the NASCAR Xfinity Series driver standings, 33 markers behind leader Chase Briscoe.
Cindric started the 200-lap event from the 15th position after the top-15 finishers from Thursday's race at Kentucky were inverted. The 21-year-old wasted no time making his way inside the top-five and was scored in the third position when the competition caution fell on lap 20. Cindric continuously ran the fastest laps, closing on the race leaders but would have to settle for the third position at the conclusion of the first 45-lap stage. Crew chief Brian Wilson made the call to pit during the stage caution for four tires, fuel, and slight adjustments. Cindric started the second stage from the second position.
The second stage ran caution free while the Mooresville, N.C., native continued to run the fastest laps on track. He was able to power his No. 22 Snap-on Mustang to the race lead on lap 62, never looking back. The young driver secured his fifth stage win of the 2020 season on lap 90. Cindric communicated to Wilson over the long run that his Ford Mustang began to build tight. Wilson made the call to pit during the stage caution for four tires, fuel, and slight adjustments.
Cindric restarted the final stage with the race lead where he would run until making his scheduled green flag stop on lap 148, with the team cycling back out to the race lead. Cindric pulled out to a 12.6 second lead over second place before the fifth caution was displayed with 21-laps remaining in the event. Wilson elected to bring the No. 22 Snap-on Mustang to pit road and brought the other eight lead-lap cars with them on lap 181. Cindric restarted as the race leader with 14 laps to go. Once the green flag dropped to restart the race, Cindric won the battle on the restart in route to victory for the second night in a row.
The NASCAR Xfinity Series is back in action at Texas Motor Speedway Saturday, July 18 at 3:00 p.m. ET, with live coverage on NBCSN, PRN, and Sirius XM NASCAR Radio.

Quote:
"I hope I laid enough rubber down to make up for Watkins Glen last year. That was pathetic. I'm just so excited. This is all a credit to my team. What we did tonight was really impressive because we ran one setup last night and won the race and came with another setup and won the race again, and that happens at the shop, that happens with the guys on the box. All credit to them. I'm the lucky one that gets to drive this Snap-On Ford Mustang. Thank you to MoneyLion, Menards, Discount Tire, everyone who puts this together -- Odyssey Battery. Thank you to everyone -- Ford Performance. A one-two between me and Chase. I got a text from Mark Rushbrook, the head guy from Ford telling me we need to have a one-two between me and Chase, so there you go, Mark. We'll do it again. That was a lot of fun."

Back to previous page.

Copyright ©2008-2016 Penske Racing. All rights reserved