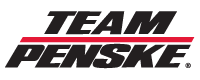 Team Penske eNASCAR Pro Heat Race Report - Daytona
July 30, 2020
Team Penske eSports eNASCAR Heat Pro League Race Report

Track: Virtual Daytona International Speedway
Race: Round 13 – NASCAR Cup Series
Date: July 29, 2020

No. 2 Shell-Pennzoil Ford Mustang – Brian Tedeschi (ShellVPower22)
Console: Xbox One
Start: 12th
Finish: 3rd
Status: Running
Laps Completed: 40/40
Notes:
Brian Tedeschi (ShellVPower22) scored a third-place finish in the wild card race for the Xbox division of the eNASCAR Heat Pro League on Wednesday night at virtual Daytona International Speedway. As a result, the Purdue University graduate was able to punch his ticket to the championship finale to be held on Wednesday, August 19.
Qualifying did not go the way Tedeschi wanted as he rolled off from the 12th position for the 40-lap event, but the real-life racer used his experience to methodically work his way through the field. He made his first appearance in the top five on lap 10 and moved up to the second position at the halfway point.
After surviving several late race cautions, Tedeschi made a bold move on the final restart of the race as he muscled his Shell-Pennzoil machine from the top lane to the preferred, bottom groove with two laps to go. He was able to hold off the rest of the field to finish third behind drivers that had already locked themselves into the championship finale to earn the transfer spot.
Quote:
"Man, we are in the Championship Eight! I've never been more excited about a third-place finish. We have a fighting chance to win the championship and that is all we can ask for. It will be interesting to see what the format is for that race, because we still don't know! That will make it exciting for sure. I can't thank Shell-Pennzoil enough for the support this year. Let's finish strong."

No. 22 Wurth Ford Mustang – Corey Rothgeb (Wurth_2)
Console: PlayStation 4
Start: 3rd
Finish: 6th
Status: Running
Laps Completed: 40/40
Notes:
Corey Rothgeb (Wurth_2) showed plenty of speed to contend for the win in the wild card race for the PlayStation 4 division of the eNASCAR Heat Pro League on Wednesday night at virtual Daytona International Speedway. A win would have placed him in the championship finale on August 19, but bad luck late in the race left him with a sixth-place finish.
A great qualifying effort saw Rothgeb roll off from the third starting position, with the driver of the No. 2 Wurth Ford Mustang settling into second early in the 40-lap race.
A great pit sequence on his first pit stop of the night at lap 16 – despite being on a different pit strategy – saw Rothgeb cycle around to the sixth position, but he moved quickly back to third as he prepared to bide his time until later in the race.
After attempting a late race move in the top lane, Rothgeb was shuffled back in the pack. The final caution of the day resulted in him restarting in that same groove, which was not ideal for a strong run to the finish. As a result, Rothgeb was able to score a solid, sixth-place finish but it was not enough to transfer into the championship finale.
Quote:

"We had a great Wurth Ford Mustang tonight, but I just couldn't find any help at the right time to make a move to the lead. I was very pleased with our qualifying effort, which is something that has improved over the last few weeks. If you got off the bottom with no help, though, you were going to the back. Our Ford was strong enough to get back to the front but on the last restart I was stuck in the outside lane. Congratulations to Brian. I am going to do whatever I can to help him prepare for the championship."

Back to previous page.

Copyright ©2008-2016 Penske Racing. All rights reserved