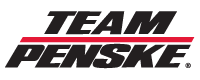 Team Penske NASCAR Xfinity Series Race Report - Daytona
August 29, 2020
Track: Daytona International Speedway
Race: Wawa 250 powered by Coca-Cola
Date: August 28, 2020

No. 22 Odyssey Battery Ford Mustang – Austin Cindric
Start: 3rd
Stage 1: 3rd
Stage 2: 9th
Finish: 8th
Status: Running
Laps Completed: 100/100
Laps Led: 0
Point Standings (ahead of second): 1st (+58)

Notes:
An accident on the final lap derailed Austin Cindric's chances to win in the Wawa 250 powered by Coca-Cola Friday night at Daytona International Speedway. The incident happened between Turns 3 and 4 after the leaders made contact and left the driver of the No. 22 Odyssey Battery Ford with an eighth-place finish, his 18th top-10 finish in 22 races this season. Cindric continues to lead the NASCAR Xfinity Series driver standings, 58 markers ahead of second place, Chase Briscoe.
Cindric started the 100-lap, 250-mile event from third position after the field was set per the NASCAR rule book. The 21-year-old was scored second by the time the first caution was displayed on lap 8. As Stage 1 progressed, Cindric moved inside the top-five and claimed third-place at the conclusion of the first 30-lap stage. Crew chief Brian Wilson made the call to pit during the stage caution for two tires, fuel, and adjustments. Different pit strategies among the leaders shuffled Cindric back to 16th for the restart on lap 34.
Stage 2 was an action-packed segment with three cautions (two for multiple car accidents) plus an 11-minute red flag delay for track cleanup. Cindric was up to second-place at the time the race was halted on lap 47. As the race restarted, the driver of the Odyssey Battery Ford battled for the race lead, but with no drafting help he fell to the ninth position at the time of the seventh caution on lap 53. Wilson made the call to stay on the track during the yellow and Cindric restarted sixth with five laps to go in the stage. Unfortunately, the laps that followed weren't kind to Cindric and he was left with ninth position when Stage 2 ended on lap 90. Once again, Wilson called the driver of the Odyssey Battery Ford down pit road during the stage caution for right side tires, fuel, and adjustments and Cindric restarted 10th when the race went green with 36 laps remaining.
As the laps ticked off, Cindric steadily worked his way back inside the top-five and found himself in the third position with eight laps remaining. Coming to the checkered flag, leader AJ Allmendinger and second-place place Ross Chastain tangled while battling for the win and Cindric, with no place to go, was collected in the aftermath. He was able to nurse the No. 22 Ford Mustang across the finish line to collect an eighth-place finish.
The NASCAR Xfinity Series is back in action Saturday, September 5 at Darlington Raceway, with coverage starting at 12:30 p.m. ET on NBC, MRN and Sirius XM NASCAR Radio.

Quote: "It was an unfortunate end for my Odyssey Battery Ford Mustang team. We were in a good position working with our Ford teammate, Chase Briscoe all night but that's the way superspeedway racing goes sometimes. We had a clean car all night until we got to Turn 4. I'm really looking forward to Darlington next weekend, especially with the speed we've had all year on the intermediate speedways."

Back to previous page.

Copyright ©2008-2016 Penske Racing. All rights reserved