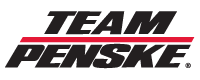 Team Penske NASCAR Xfinity Series Race Report - Las Vegas
September 26, 2020
Track: Las Vegas Motor Speedway
Race: Alsco 300
Date: September 26, 2020

No. 22 Menards/NIBCO Ford Mustang – Austin Cindric
Start: 2nd
Stage 1: 7th
Stage 2: 3rd
Finish: 6th
Status: Running
Laps Completed: 200/200
Laps Led: 10
Point Standings (behind first): 2nd (-17)

Notes:
Austin Cindric led 10 laps on the way to scoring a sixth-place finish Saturday night at Las Vegas Motor Speedway. The driver of the Menards/NIBCO Ford claimed his 22nd top-10 of the season and his third in six starts at Las Vegas Motor Speedway. Cindric is second in the NASCAR Xfinity Series driver standings, 53 points ahead of the cut line and 17 behind points leader Chase Briscoe.
Cindric started second in the 200-lap, 300-mile event after the field was set per the NASCAR rule book. Cindric took the lead from Briscoe on lap 14 and held the top spot for the next 10 laps. The balance on the No. 22 Mustang grew tighter as the laps went by and over the long run, Cindric fell to seventh, where he finished when Stage 1 ended on lap 45. Crew chief Brian Wilson called his driver down pit road for four tires, fuel, and adjustments during the stage caution on lap 48 and Cindric restarted fifth on lap 51.
The Mooresville, N.C. native dropped to seventh early in the run, but the Menards/NIBCO Ford began handling better over the long run. The second stage ran caution free and Cindric took advantage, rallying back through the field to score a third-place finish when the segment concluded on lap 90. He communicated his Mustang was better. Wilson made the call to pit during the stage caution for four tires, fuel, and adjustments and Cindric restarted third when the race went green on lap 97.
He was running third when Wilson called Cindric to pit road for a scheduled stop under green on lap 147 for four fresh Goodyear tires and fuel. Cindric cycled back into the third position when the pit cycle was complete and on lap 155 the fifth caution was displayed. Wilson made the call to stay out during the yellow and Cindric restarted second on lap 160, 40 laps from the finish. The 22-year-old remained in second position until the sixth and final caution was displayed on lap 188. This time Cindric pitted for four tires, fuel, and adjustments and he restarted fifth with nine laps to go. A chaotic restart followed, featuring three and sometimes four-wide racing. Cindric was able to pick his way throug ah the traffic and rebounded over the closing laps to score a sixth-place finish.
The NASCAR Xfinity Series is back in action at Talladega Superspeedway, Saturday, October 3rd, for the second race in the Round of 12. Live coverage will begin at 4:30 p.m. ET on NBCSN, MRN and Sirius XM NASCAR Radio.

Quote: "It was a frustrating night overall for our Menards/NIBCO Ford Mustang. We were just a little bit too far off to say that we were able to contend for a top-two finish there. That restart stunk, man. I had to pick between getting put top of three or middle of the three. It wasn't necessarily from a bad restart, it's just when things get separated, I mean, I know that (Justin) Allgaier was going to back off to get a run on me. There was no way he was going to help me out. Definitely got the bad end of the deal there but we made up as many spots as we could."

Back to previous page.

Copyright ©2008-2016 Penske Racing. All rights reserved