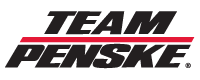 Team Penske NASCAR Xfinity Series Race Report -Talladega
October 3, 2020
Track: Talladega Superspeedway
Race: Ag-Pro 300
Date: October 3, 2020

No. 22 Carquest Auto Parts Ford Mustang – Austin Cindric
Start: 3rd
Stage 1: 2nd
Stage 2: 2nd
Finish: 34th
Status: Accident
Laps Completed: 75/113
Laps Led: 0
Point Standings (behind first): 2nd (-34)

Notes:
Austin Cindric and the No. 22 Carquest Auto Parts Ford Mustang team finished both stages in second position until misfortune struck on lap 75 forcing early retirement and a 34th-place finish Saturday in the Ag-Pro 300 at Talladega Superspeedway. Cindric heads into the third and final race of the NASCAR Xfinity Series Round of 12 second in points, 34 markers behind points leader Chase Briscoe.
Cindric started the 113-lap event from third position. The first 25-lap stage ran caution free with Cindric inside the top-five. Over the long run, Cindric raced his way to up to second, working with Ford teammate Chase Briscoe. He communicated his Carquest Auto Parts Mustang was tight on both ends of the track and finished Stage 1 in second position. Crew chief Brian Wilson called his driver down pit road for left-side tires, fuel, and adjustments during the stage caution.
The Mooresville, N.C. native started Stage 2 in the fourth position on lap 30. By lap 36 the field ran single file. The caution was displayed on lap 42 with Cindric scored in second. The subsequent restart on lap 47 was hectic, resulting in a red flag, fortunately Cindric missed the mayhem. The Carquest Auto Parts Ford was scored second for a one lap sprint to the stage finish. He remained in second place at the conclusion of Stage 2. Once again, Wilson called the Carquest Auto Parts Ford to pit road for right-side tires and fuel during the stage caution.
Cindric restarted the final stage seventh on lap 55. As the field was jockeying for position, Cindric was shuffled out of line and fell back to 28th by lap 66. As the field was preparing for green flag stops, Cindric was hit from behind and sent into in the inside wall. With severe front-end damage, Cindric was forced to retire early with a 34th-place finish.
The NASCAR Xfinity Series is back in action at the Charlotte Motor Speedway ROVAL, Saturday, October 10th, for the third and final race in the Round of 12. Live coverage will begin at 3:30p.m. ET on NBC, PRN and Sirius XM NASCAR Radio.

Quote: "It looked like the whole pack was going to try to stop there and I felt like that was chaos. I just got smoked from behind. I had no chance of making it to pit road. It is really unfortunate. We hit the wall a ton. I really wanted to have a great run for our Carquest Ford Mustang and their first race on the car for us. It is really cool to have them back in the sport. We ran up front all day. Unfortunately, circumstances kept me and the 98 from being up front with the way the slower cars stayed out. The way it worked out we went straight to the back and didn't even have a chance. I can't even say that we put ourselves back there. It really sucks but it is part of this type of racing. We were hoping to get ourselves locked into the next round today, but we will have to go fight for it next week."

Back to previous page.

Copyright ©2008-2016 Penske Racing. All rights reserved