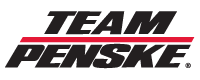 Team Penske NASCAR Xfinity Series Race Report - Martinsville
October 31, 2020
Track: Martinsville Speedway
Race: Draft Top 250
Date: October 31, 2020

No. 22 PIRTEK Ford Mustang – Austin Cindric
Start: 1st
Stage 1: 3rd
Stage 2: 5th
Finish: 10th
Status: Running
Laps Completed: 250/250
Laps Led: 42
Point Standings (behind first): 4th (-0)

Notes:
Austin Cindric and the No. 22 PIRTEK Mustang team advanced to the Championship 4 with a 10th-place finish in the Draft Top 250 at Martinsville Speedway. Cindric led the opening 42 laps in his first NASCAR Xfinity Series start at Martinsville on the way to claiming his 25th top-10 in 32 races this season. He will battle Chase Briscoe, Justin Allgaier and Justin Haley for the 2020 NASCAR Xfinity Series Championship at Phoenix Raceway on November 7.
Cindric started the 250-lap, 131.5-mile event from the pole position after the field was set per the NASCAR rule book. Cindric led the first 42 laps but fell to the third position at the conclusion of Stage 1 on lap 60 after battling a loose-handling PIRTEK Mustang. Crew chief Brian Wilson called his driver to the pit lane during the stage caution on lap 64 for four tires, fuel, and adjustments to improve the balance of the No. 22 Mustang and Cindric restarted fifth on lap 68.
He steadily worked his way up to third before the race delayed for seven minutes following the fifth caution on lap 74. Cindric slipped to the eighth position by lap 89 but worked his way to fifth when Stage 2 concluded on lap 120. He brought his No. 22 PIRTEK Ford to pit road during the stage caution three laps later for four tires, fuel, and adjustments. He restarted in 18th after a mixture of pit strategies among the leaders and playoff drivers shuffled the running order.
Despite restarting deep in the field, Cindric cleanly raced his way back inside the top-10 by lap 179. The race was slowed by two cautions over the final 67 laps and with a birth in the Championship 4 at stake, Cindric raced conservatively to the finish. He picked the preferred inside lane on both restarts and made certain to stay out of harm's way in the closing laps and was rewarded with a respectable 10th-place.
Live coverage of the 2020 season finale for the NASCAR Xfinity Series will begin at 5:00 p.m. ET next Saturday from Phoenix Raceway on NBCSN, MRN and SiriusXM NASCAR Radio.

Quote: "Our goal for the entire day here was to leave with smiles on our faces going to Phoenix. To be able to do that is a big box checked. I know our guys worked really hard on our PIRTEK Ford Mustang in anticipation for this race. A lot of blind decisions having to be made with the race car and how we come here and to lead laps early is shows that we were prepared. From there we lost a little bit of track position and other guys were able to take advantage of tire strategy. I just played really conservatively with my lane choice on restarts and just being able to make sure that we could keep all the fenders on it. It's so frustrating to race that way. I feel like I've raced that way the entire playoffs and that's obviously not my style. I'm excited to go to Phoenix and have some fun and race for a championship."

Back to previous page.

Copyright ©2008-2016 Penske Racing. All rights reserved