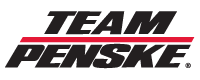 Team Penske NASCAR Xfinity Series Race Report - Pocono
June 27, 2021
Track: Pocono Raceway
Race: Pocono Green 225 Recycled by J.P. Mascaro & Sons
Date: June 27, 2021

No. 22 CarShop Ford Mustang – Austin Cindric
Start: 13th
Stage 1: 4th
Stage 2: 6th
Finish: 1st (Fourth win of 2021, 12th-career win)
Status: Running
Laps Completed: 90/90
Laps Led: 26
Point Standings (ahead of second): 1st (+101)
Notes:
Austin Cindric held off a late charge by Ty Gibbs and won the sixth-annual Pocono Green 225 Recycled by J.P. Mascaro & Sons, scoring his 12th-career victory in 116 NASCAR Xfinity Series races. The win was his fourth victory and 12th top-10 finish this season. The No. 22 CarShop team led 26 laps and extended the points lead to 101 markers ahead of second-place AJ Allmendinger.
The rare Sunday Xfinity Series race saw the starting lineup set per the NASCAR rulebook, which gave Cindric the 13th starting position. During the opening laps, the reigning Xfinity Series Champion steadily worked his way through traffic and inside the top-five before the first caution was displayed on lap 11. He raced to fourth position by the end of the first stage on lap 20, but reported the CarShop Ford was tight. Crew chief Brian Wilson elected to pit during the stage caution for four tires, fuel and a slight air pressure adjustment.
Shortly after the second stage started, the race was briefly red flagged for a multi-car accident. Cindric barely missing disaster, restarting eighth on lap 28. Throughout the Stage 2 run, Cindric said his Mustang worked itself too tight and needed to be a tick freer. The caution was displayed on lap 34 and Wilson elected a different pit strategy, calling his driver to pit road for an air pressure adjustment plus four tires and fuel. Excellent work by the CarShop team on pit road won Cindric the race off pit road and he restarted 11th with two laps in the second stage. He raced to sixth place to finish out the second stage.
Cindric stayed out during the caution, allowing him to start second and grab the race lead before the sixth caution was displayed on lap 46. Wilson called his driver to pit road from the race lead on lap 57 for his final pit stop. Once the field cycled through, the Mooresville N.C., native was scored as the race leader with 15 laps to go. Over the last portion of the race, Cindric fought and held off a hard-charging Gibbs to capture his fourth victory of the season.
Cindric will be back in action at Road America for the Henry 180 on Saturday, July 3rd. Live race coverage will begin at 2:30 p.m. ET on NBC and MRN Radio.

Quote: "It was total execution. That is on the pit crew and that is on Brian and that is on me getting good restarts. Starting 13th, it really opened up our strategy. Making our way inside the top-five under green, I feel like everyone executed really well today and made the strategy possible. I am really proud of the effort. The pit crew guys did a great job today. Those guys are improving every week and I am proud of them and proud of Brian and this whole 22 CarShop team for bringing such a fast race car."

Back to previous page.

Copyright ©2008-2016 Penske Racing. All rights reserved