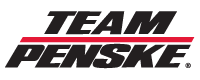 Team Penske NASCAR Xfinity Race Report - Las Vegas
September 25, 2021
Track: Las Vegas Motor Speedway
Race: Alsco Uniforms 302
Date: September 25, 2021

No. 22 Odyssey Battery Ford Mustang – Austin Cindric
Start: 1st
Stage 1: 3rd
Stage 2: 3rd
Finish: 4th
Status: Running
Laps Completed: 201/201
Laps Led: 33
Driver Point Standings (ahead of second): 1st (+7)

Notes:
Consistency was key Saturday for Austin Cindric and the No. 22 Odyssey Battery Ford Mustang team at Las Vegas Motor Speedway. Cindric scored a solid fourth-place finish in the first race of the NASCAR Xfinity Series Playoffs after placing third in both stages. Those stage points and the top-five finish propelled Cindric back to the lead in the driver standings, seven points ahead of AJ Allmendinger with two races remaining in the Round of 12.
The starting lineup was set per NASCAR rulebook giving Cindric the pole position. Cindric led the first 29 laps of the race but slipped back to third by the conclusion of Stage 1 on lap 45 thanks in large part to two cautions. The balance of the No. 22 Odyssey Battery Ford Mustang began to swing tight. Cindric pitted during the stage caution and crew chief Brian Wilson made air pressure and left-rear wedges adjustments. He restarted seventh when the race went green on lap 51.
Shortly after the race went green, Cindric radioed to the team that his Odyssey Battery Ford was better on initial take off. During a hectic restart, Cindric fell outside the lead pack but quickly recovered and soon found himself battling for position onside the top three. As the laps ticked off, Cindric ran fast lap times around the 1.5-mile oval and finished third when Stage 2 ended on lap 90. He pitted during the stage caution for tires and just a piece of tape added to the grill. Cindric lined up third for the restart on lap 96.
He was running second at the time of the sixth caution on lap 122. Cindric reported that his Mustang needed more security to drive into the corner. Wilson made the decision to pit for four tires plus an air pressure adjustment. Cindric restarted third on lap 125, 76 laps from the finish. The Mooresville N.C. native briefly recaptured the race lead on lap 134 from fellow championship contender Justin Allgaier but fell back to the fifth position as his Ford began to build too tight over the long run due to cooler track conditions after the sun set. Cindric made his final stop for four tires under green on lap 179. The No. 22 Mustang found new life on the fresh tires and Cindric was able to work his way through traffic and up to fourth position with 10 laps to go, passing both Brandon Jones and Daniel Hemric but unfortunately couldn't get closer to the front.
Quote: "I think we maximized tonight with our Odyssey Battery Ford. There were some things we were good at and things we need to get better at. It was a good points night. It was a blue-collar day. I am proud of the team and I'm looking forward to the next couple of weeks."

Back to previous page.

Copyright ©2008-2016 Penske Racing. All rights reserved