Frederic Makowiecki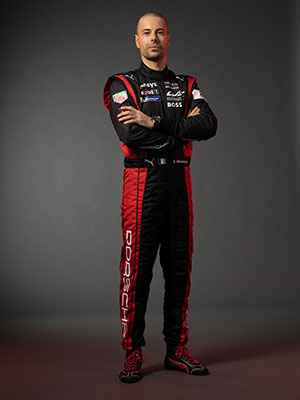 In his first season competing for Porsche Penske Motorsport, Frederic Makowiecki will race the No. 5 Porsche 963 LMDh in the World Endurace Championship (WEC) in 2023. Makowiecki will join co-drivers Dane Cameron and Michael Christensen on the No. 5 team.

This past season, Makowiecki triumphed at 24 Hours of Le Mans as he teamed up with fellow Porsche works drivers Gianmaria Bruni and Richard Lietz to claim the GTE Pro victory. The win marked the fulfillment of a dream for Makowiecki, a native of Arras, France - winning the biggest sportscar race in the world, in his homeland, while racing a Porsche.

When Makowiecki became a Porsche works driver in 2014, it marked a return to his roots. The Frenchman has always had a passion for Porsche.

He underlined this with his ambition and patience in his campaign to win the Porsche Carrera Cup France. Twice he had to settle for runner-up and once he finished third before finally taking home the coveted title in 2010. Even then, his reputation as one of the world's fastest GT pilots preceded him.

He demonstrated his prowess at top-class championships such as the FIA GT1 World Championship as well as the Sports Car World Endurance Championship WEC. But ultimately his dream was to become a Porsche works driver.

In 2018, the Frenchman won the 12 Hours of Sebring, the Nürburgring 24-hour race and Petit Le Mans at Road Atlanta. In 2019 and 2020, Makowiecki again captured a GTLM class victory at Sebring. He also claimed his second career win at Petit Le Mans in 2020.